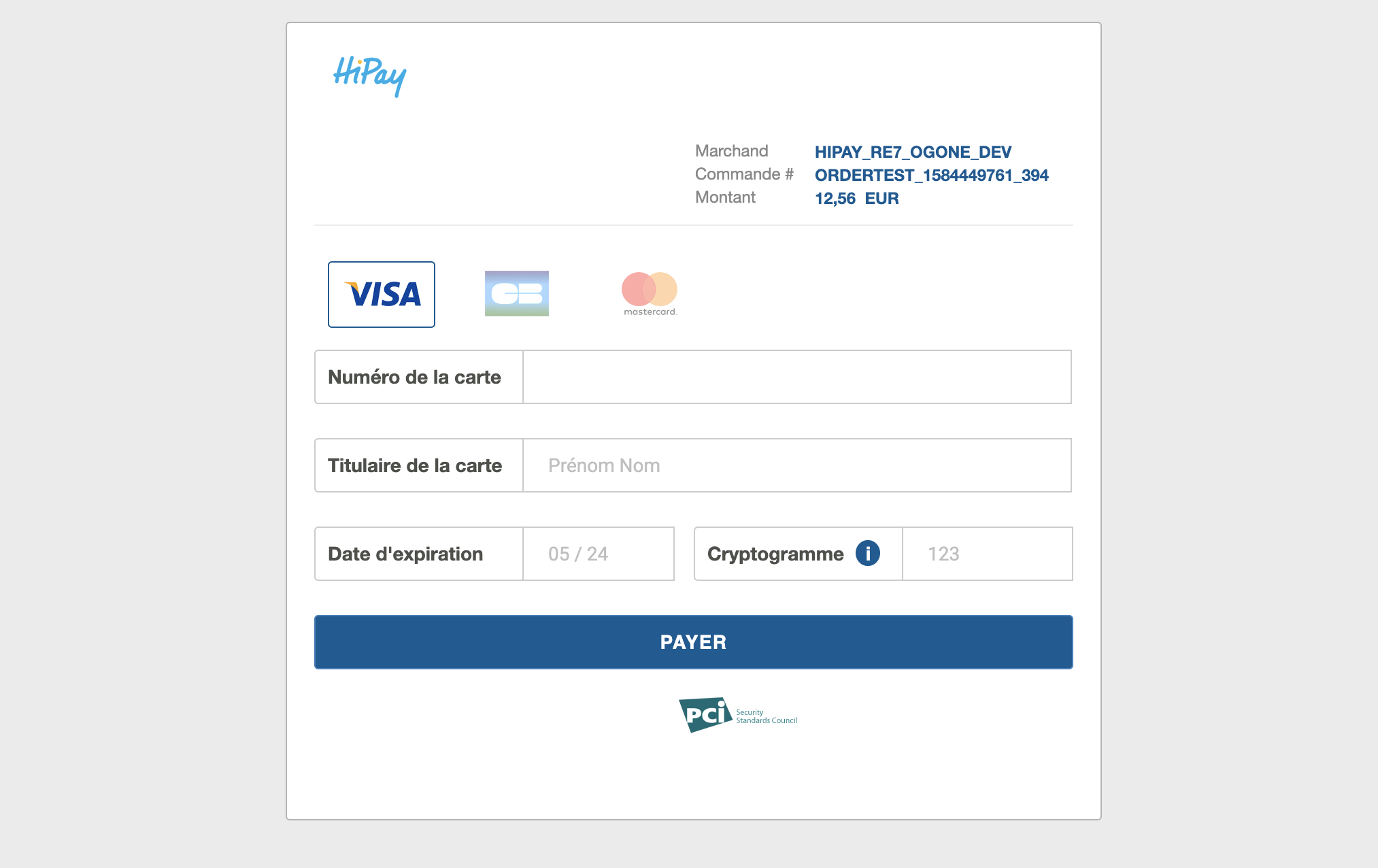 With this integration, your customer will be redirected to a HiPay hosted page in order to pay, where HiPay will automatically display the information of your company, the order and payment methods that you have contracted.
With this option you can benefit from a single point of contact, adaptable payment pages, and the PCI-DSS Standard. You can therefore outsource heavy security requirements that are related to payment acceptance.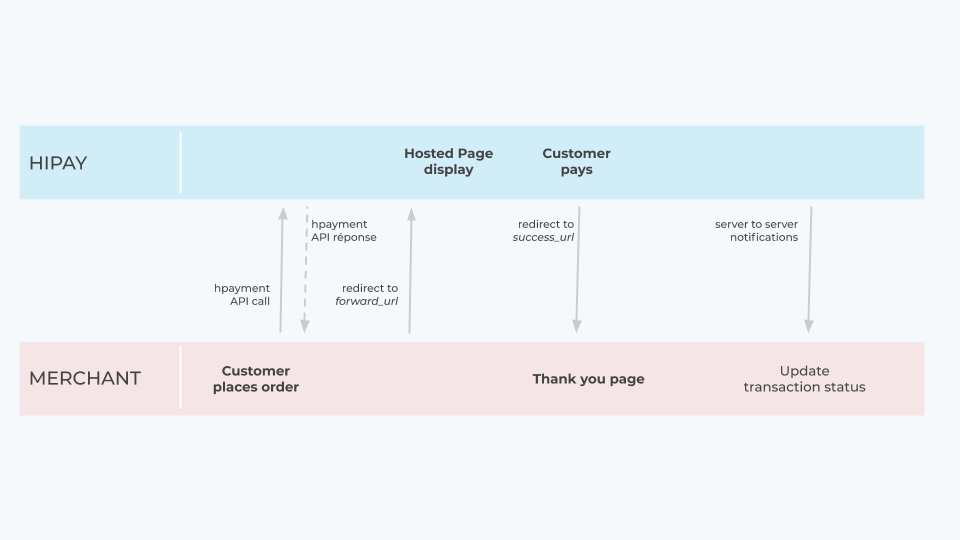 In order to request a hosted payment page, you will need to integrate the GATEWAY API, in particular, the Hpayment API. You can use the PHP SDK to simplify the integration of the API.
Here you have an example of a basic request (required fields only):
orderid: unique order id. Ex: ORDER_1583157210
description : order short description. Ex. Sales
amount : Total order amount. Ex: 9.99
currency : Order ISO 4217 three-character currency code. Ex: EUR
Before calling the API, you need to make sure you have all the required information:
Credentials

Signature

Redirect pages

Server to server notifications
This is a hybrid solution in which the buyer remains on your website to make payment. In order to use this integration you need to generate a hosted payment page (as above) with a special template, allowing you to properly display it in an iFrame.
For this, the only thing that you need to do is to set the parameter template with the iframe-js value on the Hpayment API.
Once you have integrated your hosted payment page, you will be able to personalize the content that will be displayed on it. The things that you can personalize are:
You can personalize the Hosted Page using the css HPAYMENT API parameter when requesting the Hosted Page.
We are launching a new version of our Hosted Payment Page. The goal of this new Hosted Page is to increase your conversion rate by improving the performance and user experience.
The new Hosted Page backward compatibility is assured on almost all cases. The only features that are not maintained at the moment are:
payment_product_category_list (hpayment parameter): you can use the payment_product_list to specify the payments means to be displayed on the Hosted Page.

css (hpayment parameter): for security reasons, the Hosted Page styling will stored at HiPay's servers. For the moment, this is done during the migration phase.

Mix Payment and Multi card payment: if you want to keep using these features, we recommend you to not migrate to the new Hosted Page for the moment.
At the moment only a few merchants are allowed to use this new Hosted Page, but if you are interested in knowing more about it, contact your Account Manager.