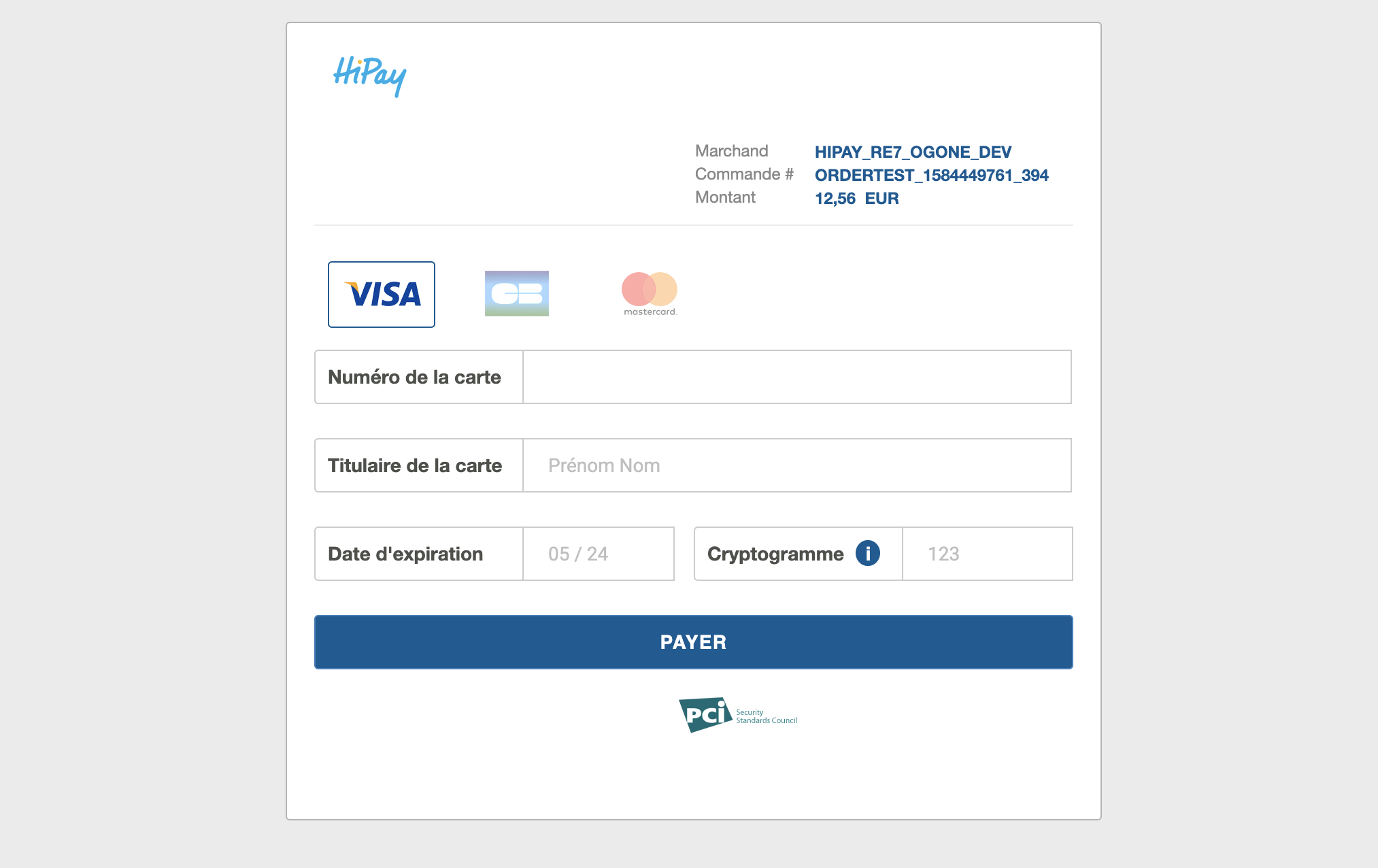 With this integration, your customer will be redirected to a HiPay hosted page in order to pay, where HiPay will automatically display the information of your company, the order and payment methods that you have contracted.
With this option you can benefit from a single point of contact, adaptable payment pages, and the PCI-DSS Standard. You can therefore outsource heavy security requirements that are related to payment acceptance.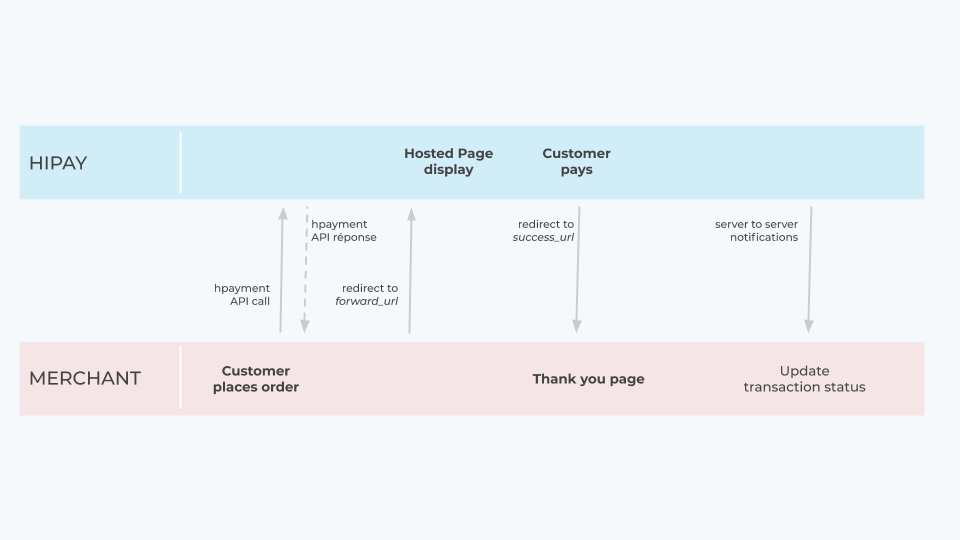 In order to request a hosted payment page, you will need to integrate the GATEWAY API, in particular, the Hpayment API. You can use the PHP SDK to simplify the integration of the API.
Here you have an example of a basic request (required fields only):
orderid: unique order id. Ex: ORDER_1583157210
description : order short description. Ex. Sales
amount : Total order amount. Ex: 9.99
currency : Order ISO 4217 three-character currency code. Ex: EUR
Before calling the API, you need to make sure you have all the required information:
Credentials

Signature

Redirect pages

Server to server notifications
This is a hybrid solution in which the buyer remains on your website to make payment. In order to use this integration you need to generate a hosted payment page (as above) with a special template, allowing you to properly display it in an iFrame.
For this, the only thing that you need to do is to set the parameter template with the iframe-js value on the Hpayment API.
Once you have integrated your hosted payment page, you will be able to personalize the content that will be displayed on it. The things that you can personalize are:
You can personalize the Hosted Page using the css HPAYMENT API parameter when requesting the Hosted Page.